Top Ten Tuesday is a weekly feature hosted over at The Broke and the Bookish, and this week's theme is: "
November 29
: Holiday Gift Guide freebie (ten books to buy the YA lover in your life, 10 books to buy for your dad, etc.)" I love giving books as Christmas presents, so this is one that I was really excited for!
I decided to make a Top Ten list of books to buy for your best friend, which are basically books that feature really awesome friendships!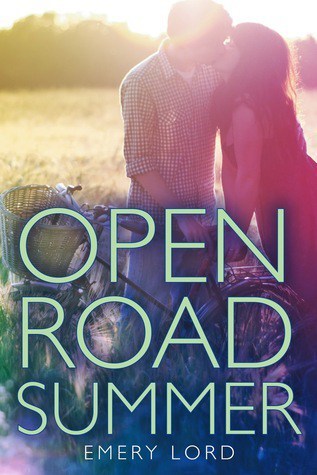 1. Open Road Summer AND The Start of Me and You – Emery Lord: Emery Lord is writing some of the truest and bravest friendships that I've seen. I seriously just cannot get enough of her writing, and these two books in particular just have all of the #squadgoals!
2. This Adventure Ends – Emma Mills
Sloane isn't expecting to fall in with a group of friends when she moves from New York to Florida—especially not a group of friends so intense, so in love, so all-consuming. Yet that's exactly what happens.

Sloane becomes closest to Vera, a social-media star who lights up any room, and Gabe, Vera's twin brother and the most serious person Sloane's ever met. When a beloved painting by the twins' late mother goes missing, Sloane takes on the responsibility of tracking it down, a journey that takes her across state lines—and ever deeper into the twins' lives.

Filled with intense and important friendships, a wonderful warts-and-all family, shiveringly good romantic developments, and sharp, witty dialogue, this story is about finding the people you never knew you needed.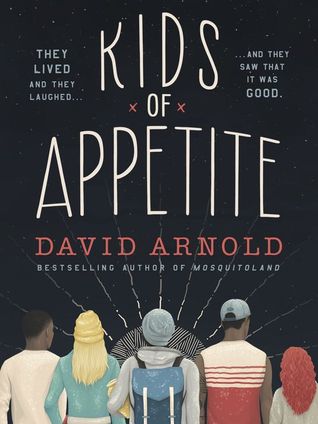 3. Kids of Appetite – David Arnold
Victor Benucci and Madeline Falco have a story to tell.
It begins with the death of Vic's father.
It ends with the murder of Mad's uncle.
The Hackensack Police Department would very much like to hear it.
But in order to tell their story, Vic and Mad must focus on all the chapters in between.

This is a story about:

1. A coded mission to scatter ashes across New Jersey.
2. The momentous nature of the Palisades in winter.
3. One dormant submarine.
4. Two songs about flowers.
5. Being cool in the traditional sense.
6. Sunsets & ice cream & orchards & graveyards.
7. Simultaneous extreme opposites.
8. A narrow escape from a war-torn country.
9. A story collector.
10. How to listen to someone who does not talk.
11. Falling in love with a painting.
12. Falling in love with a song.
13. Falling in love.
4. Saving Francesca – Melina Marchetta
Francesca is stuck at St. Sebastian's, a boys' school that pretends it's coed by giving the girls their own bathroom. Her only female companions are an ultra-feminist, a rumored slut, and an impossibly dorky accordion player. The boys are no better, from Thomas, who specializes in musical burping, to Will, the perpetually frowning, smug moron that Francesca can't seem to stop thinking about.

Then there's Francesca's mother, who always thinks she knows what's best for Francesca—until she is suddenly stricken with acute depression, leaving Francesca lost, alone, and without an inkling of who she really is. Simultaneously humorous, poignant, and impossible to put down, this is the story of a girl who must summon the strength to save her family, her social life and—hardest of all—herself.

A compelling story of romance, family, and friendship with humor and heart, perfect for fans of Stephanie Perkins and Lauren Myracle.
5. Princess Academy – Shannon Hale
Miri lives on a mountain where, for generations, her ancestors have quarried stone and lived a simple life. Then word comes that the king's priests have divined her small village the home of the future princess. In a year's time, the prince himself will come and choose his bride from among the girls of the village.

The king's ministers set up an academy on the mountain, and every teenage girl must attend and learn how to become a princess. Soon Miri finds herself confronted with a harsh academy mistress, bitter competition among the girls, and her own conflicting desires.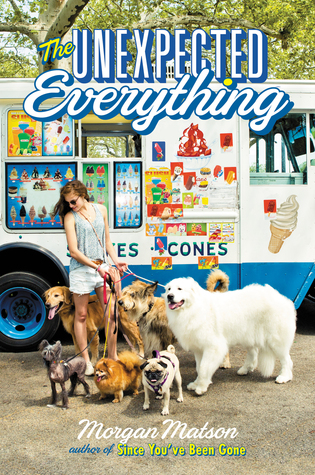 6. The Unexpected Everything – Morgan Matson
Andie had it all planned out. When you are a politician's daughter who's pretty much raised yourself, you learn everything can be planned or spun, or both. Especially your future. Important internship? Check. Amazing friends? Check. Guys? Check (as long as we're talking no more than three weeks).

But that was before the scandal. Before having to be in the same house with her dad. Before walking an insane number of dogs. That was before Clark and those few months that might change her whole life. Because here's the thing—if everything's planned out, you can never find the unexpected. And where's the fun in that?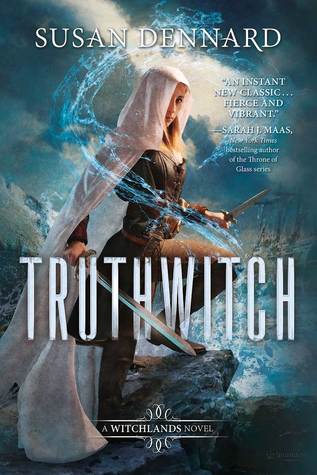 7. Truthwitch – Susan Dennard
In a continent on the edge of war, two witches hold its fate in their hands.

Young witches Safiya and Iseult have a habit of finding trouble. After clashing with a powerful Guildmaster and his ruthless Bloodwitch bodyguard, the friends are forced to flee their home.

Safi must avoid capture at all costs as she's a rare Truthwitch, able to discern truth from lies. Many would kill for her magic, so Safi must keep it hidden - lest she be used in the struggle between empires. And Iseult's true powers are hidden even from herself.

In a chance encounter at Court, Safi meets Prince Merik and makes him a reluctant ally. However, his help may not slow down the Bloodwitch now hot on the girls' heels. All Safi and Iseult want is their freedom, but danger lies ahead. With war coming, treaties breaking and a magical contagion sweeping the land, the friends will have to fight emperors and mercenaries alike. For some will stop at nothing to get their hands on a Truthwitch.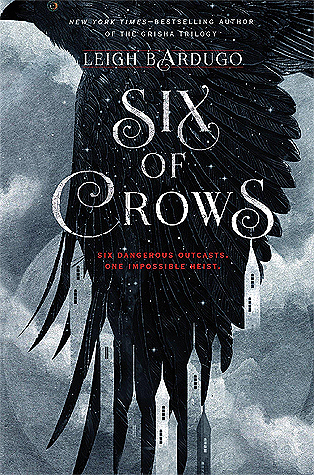 8. Six of Crows and Crooked Kingdom – Leigh Bardugo
Ketterdam: a bustling hub of international trade where anything can be had for the right price—and no one knows that better than criminal prodigy Kaz Brekker. Kaz is offered a chance at a deadly heist that could make him rich beyond his wildest dreams. But he can't pull it off alone...

A convict with a thirst for revenge
A sharpshooter who can't walk away from a wager
A runaway with a privileged past
A spy known as the Wraith
A Heartrender using her magic to survive the slums
A thief with a gift for unlikely escapes

Kaz's crew are the only ones who might stand between the world and destruction—if they don't kill each other first.
9. Iron Cast – Destiny Soria
It's Boston, 1919, and the Cast Iron club is packed. On stage, hemopaths—whose "afflicted" blood gives them the ability to create illusions through art—captivate their audience. Corinne and Ada have been best friends ever since infamous gangster Johnny Dervish recruited them into his circle. By night they perform for Johnny's crowds, and by day they con Boston's elite. When a job goes wrong and Ada is imprisoned, they realize how precarious their position is. After she escapes, two of the Cast Iron's hires are shot, and Johnny disappears. With the law closing in, Corinne and Ada are forced to hunt for answers, even as betrayal faces them at every turn.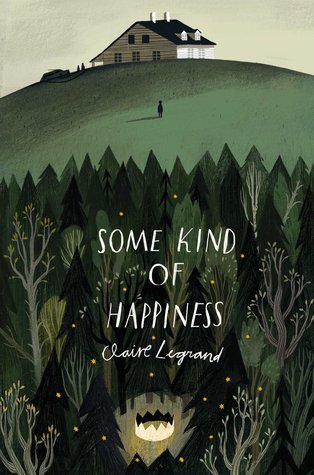 10. Some Kind of Happiness – Claire Legrand
THINGS FINLEY HART DOESN'T WANT TO TALK ABOUT

• Her parents, who are having problems. (But they pretend like they're not.)
• Being sent to her grandparents' house for the summer.
• Never having met said grandparents.
• Her blue days—when life feels overwhelming, and it's hard to keep her head up. (This happens a lot.)

Finley's only retreat is the Everwood, a forest kingdom that exists in the pages of her notebook. Until she discovers the endless woods behind her grandparents' house and realizes the Everwood is real--and holds more mysteries than she'd ever imagined, including a family of pirates that she isn't allowed to talk to, trees covered in ash, and a strange old wizard living in a house made of bones.

With the help of her cousins, Finley sets out on a mission to save the dying Everwood and uncover its secrets. But as the mysteries pile up and the frightening sadness inside her grows, Finley realizes that if she wants to save the Everwood, she'll first have to save herself.

Reality and fantasy collide in this powerful, heartfelt novel about family, depression, and the power of imagination.
what's on your list this week?
xx
Caroline