Top Ten Tuesday is a weekly feature hosted over at the Broke and the Bookish. This week's theme is: "
March 22
: Ten Books I Really Love But Feel Like I Haven't Talked About Enough/In A While," and I am really grateful for the chance to look back into my bookish past and rediscover some old faves that I may have forgotten about!
1. The Goose Girl by Shannon Hale
–
Anidori-Kiladra Talianna Isilee, Crown Princess of Kildenree, spends the first years of her life under her aunt's guidance learning to communicate with animals. As she grows up Ani develops the skills of animal speech, but is never comfortable speaking with people, so when her silver-tongued lady-in-waiting leads a mutiny during Ani's journey to be married in a foreign land, Ani is helpless and cannot persuade anyone to assist her.
Becoming a goose girl for the king, Ani eventually uses her own special, nearly magical powers to find her way to her true destiny. Shannon Hale has woven an incredible, original and magical tale of a girl who must find her own unusual talents before she can become queen of the people she has made her own.
2. Jellicoe Road by Melina Marchetta– I'm dreaming of the boy in the tree. I tell him stories. About the Jellicoe School and the Townies and the Cadets from a school in Sydney. I tell him about the war between us for territory. And I tell him about Hannah, who lives in the unfinished house by the river. Hannah, who is too young to be hiding away from the world. Hannah, who found me on the Jellicoe Road six years ago.

Taylor is leader of the boarders at the Jellicoe School. She has to keep the upper hand in the territory wars and deal with Jonah Griggs—the enigmatic leader of the cadets, and someone she thought she would never see again.

And now Hannah, the person Taylor had come to rely on, has disappeared. Taylor's only clue is a manuscript about five kids who lived in Jellicoe eighteen years ago. She needs to find out more, but this means confronting her own story, making sense of her strange, recurring dream, and finding her mother—who abandoned her on the Jellicoe Road.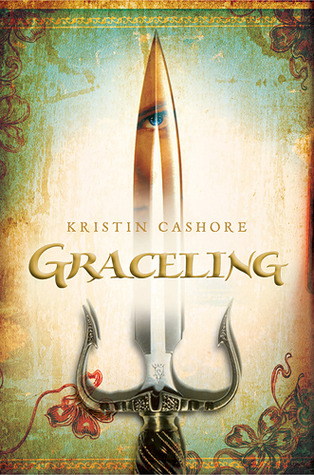 3. Graceling by Kristin Cashore – Katsa has been able to kill a man with her bare hands since she was eight - she's a Graceling, one of the rare people in her land born with an extreme skill. As niece of the king, she should be able to live a life of privilege, but Graced as she is with killing, she is forced to work as the king's thug.

When she first meets Prince Po, Graced with combat skills, Katsa has no hint of how her life is about to change.

She never expects to become Po's friend.

She never expects to learn a new truth about her own Grace - or about a terrible secret that lies hidden far away...
4. Eleanor and Park by Rainbow Rowell – Two misfits.
One extraordinary love.

Eleanor... Red hair, wrong clothes. Standing behind him until he turns his head. Lying beside him until he wakes up. Making everyone else seem drabber and flatter and never good enough...Eleanor.

Park... He knows she'll love a song before he plays it for her. He laughs at her jokes before she ever gets to the punch line. There's a place on his chest, just below his throat, that makes her want to keep promises...Park.

Set over the course of one school year, this is the story of two star-crossed sixteen-year-olds—smart enough to know that first love almost never lasts, but brave and desperate enough to try.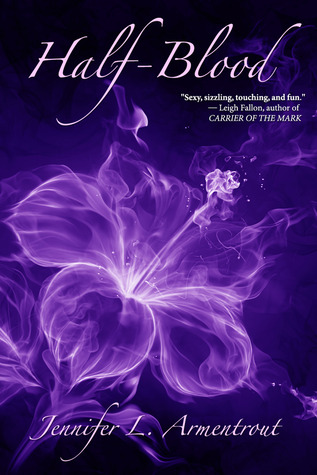 5. The Covenant Series by Jennifer L Armentrout – The Hematoi descend from the unions of gods and mortals, and the children of two Hematoi pure bloods have godlike powers. Children of Hematoi and mortals--well, not so much. Half-bloods only have two options: become trained Sentinels who hunt and kill daimons or become servants in the homes of the pures.

Seventeen-year-old Alexandria would rather risk her life fighting than waste it scrubbing toilets, but she may end up slumming it anyway. There are several rules that students at the Covenant must follow. Alex has problems with them all, but especially rule #1:Relationships between pures and halfs are forbidden. Unfortunately, she's crushing hard on the totally hot pure-blood Aiden. But falling for Aiden isn't her biggest problem--staying alive long enough to graduate the Covenant and become a Sentinel is.

If she fails in her duty, she faces a future worse than death or slavery: being turned into a daimon, and being hunted by Aiden. And that would kind of suck.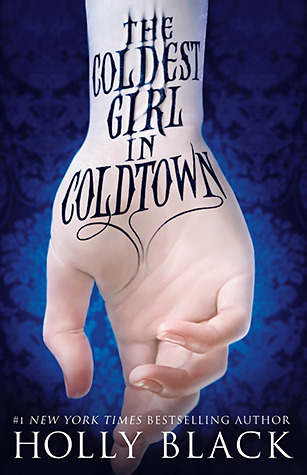 6. The Coldest Girl in Coldtown by Holly Black – Tana lives in a world where walled cities called Coldtowns exist. In them, quarantined monsters and humans mingle in a decadently bloody mix of predator and prey. The only problem is, once you pass through Coldtown's gates, you can never leave.

One morning, after a perfectly ordinary party, Tana wakes up surrounded by corpses. The only other survivors of this massacre are her exasperatingly endearing ex-boyfriend, infected and on the edge, and a mysterious boy burdened with a terrible secret. Shaken and determined, Tana enters a race against the clock to save the three of them the only way she knows how: by going straight to the wicked, opulent heart of Coldtown itself.

The Coldest Girl in Coldtown is a wholly original story of rage and revenge, of guilt and horror, and of love and loathing from bestselling and acclaimed author Holly Black.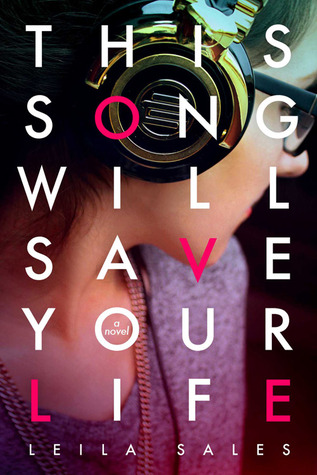 7. This Song Will Save Your Life by Leila Sales
–
Making friends has never been Elise Dembowski's strong suit. All throughout her life, she's been the butt of every joke and the outsider in every conversation. When a final attempt at popularity fails, Elise nearly gives up. Then she stumbles upon a warehouse party where she meets Vicky, a girl in a band who accepts her; Char, a cute, yet mysterious disc jockey; Pippa, a carefree spirit from England; and most importantly, a love for DJing.

Told in a refreshingly genuine and laugh-out-loud funny voice, This Song Will Save Your Life is an exuberant novel about identity, friendship, and the power of music to bring people together
.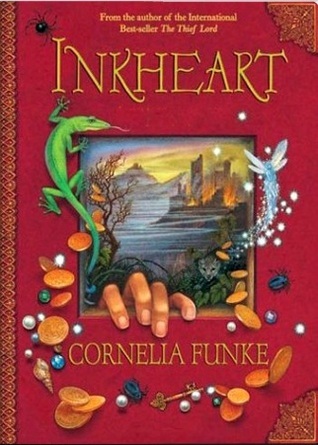 8. Inkheart by Cornelia Funke – 12 year-old Meggie lives with her father, Mortimer, a bookbinder. Mo never reads stories aloud to Meggie because he has a special gift: when he reads a book aloud, the characters come out of the book and into the real world.

One night, when Meggie was a small child, Mortimer was reading aloud from a book named Inkheart when an evil villain named Capricorn, his aide Basta, and a fire-eater named Dustfinger escape from the book and into their living room. At the same time, Mo's wife Resa gets trapped within the book .

Twelve years later, Capricorn is on a hunt to find and destroy all copies of Inkheart and use Mo's abilities to gain more power for himself in the real world. Meggie discovers her father's secret and, along with the help of Dustfinger and Meggie's eccentric aunt Elinor, fights to free her father and destroy Capricorn.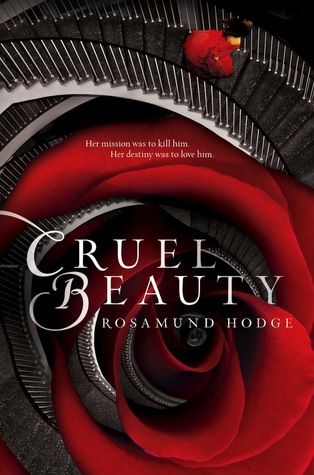 9. Cruel Beauty by Rosamund Hodge – Based on the classic fairy tale Beauty and the Beast, Cruel Beauty is a dazzling love story about our deepest desires and their power to change our destiny.

Since birth, Nyx has been betrothed to the evil ruler of her kingdom-all because of a foolish bargain struck by her father. And since birth, she has been in training to kill him.

With no choice but to fulfill her duty, Nyx resents her family for never trying to save her and hates herself for wanting to escape her fate. Still, on her seventeenth birthday, Nyx abandons everything she's ever known to marry the all-powerful, immortal Ignifex. Her plan? Seduce him, destroy his enchanted castle, and break the nine-hundred-year-old curse he put on her people.

But Ignifex is not at all what Nyx expected. The strangely charming lord beguiles her, and his castle—a shifting maze of magical rooms—enthralls her.

As Nyx searches for a way to free her homeland by uncovering Ignifex's secrets, she finds herself unwillingly drawn to him. Even if she could bring herself to love her sworn enemy, how can she refuse her duty to kill him? With time running out, Nyx must decide what is more important: the future of her kingdom, or the man she was never supposed to love.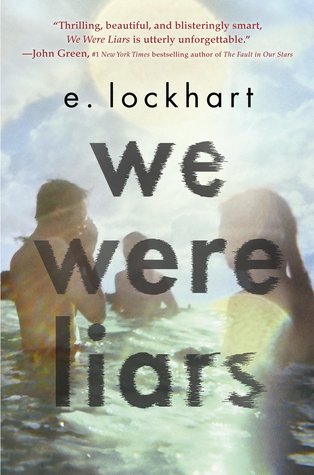 10. We Were Liars by E. Lockhart – A beautiful and distinguished family.
A private island.
A brilliant, damaged girl; a passionate, political boy.
A group of four friends—the Liars—whose friendship turns destructive.
A revolution. An accident. A secret.
Lies upon lies.
True love.
The truth.

We Were Liars is a modern, sophisticated suspense novel from National Book Award finalist and Printz Award honoree E. Lockhart.

Read it.
And if anyone asks you how it ends, just LIE.
what is on your lists this week?
xx
Caroline