So I did something like this in late February, but a few really awesome covers have come out recently, so I am super excited to put them all in a post for y'all! Let me know which ones of these you're looking forward to as well.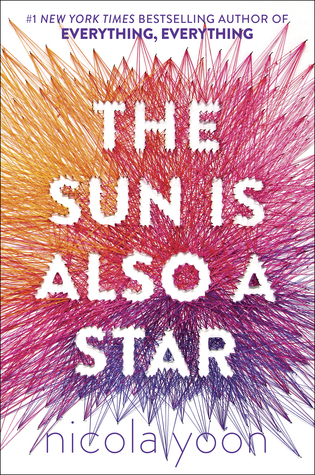 1.
The Sun is Also A Star
– Nicola Yoon
release date: November 1
Natasha: I'm a girl who believes in science and facts. Not fate. Not destiny. Or dreams that will never come true. I'm definitely not the kind of girl who meets a cute boy on a crowded New York City street and falls in love with him. Not when my family is twelve hours away from being deported to Jamaica. Falling in love with him won't be my story.

Daniel: I've always been the good son, the good student, living up to my parents' high expectations. Never the poet. Or the dreamer. But when I see her, I forget about all that. Something about Natasha makes me think that fate has something much more extraordinary in store—for both of us.

The Universe: Every moment in our lives has brought us to this single moment. A million futures lie before us. Which one will come true?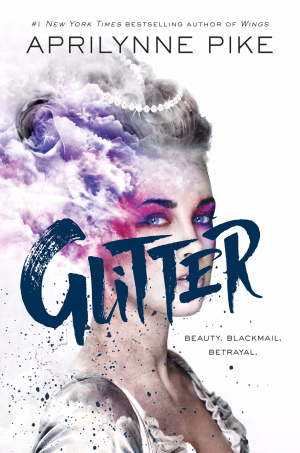 2.
Glitter
– Aprilynne Pike
release date: October 25
From #1 New York Times bestselling author Aprilynne Pike comes a truly original new novel—Breaking Bad meets Marie Antoinette in a near-future world where the residents of Versailles live like it's the eighteenth century and an almost-queen turns to drug dealing to save her own life.

Outside the palace of Versailles, it's modern day. Inside, the people dress, eat, and act like it's the eighteenth century—with the added bonus of technology to make court life lavish, privileged, and frivolous. The palace has every indulgence, but for one pretty young thing, it's about to become a very beautiful prison.
When Danica witnesses an act of murder by the young king, her mother makes a cruel power play . . . blackmailing the king into making Dani his queen. When she turns eighteen, Dani will marry the most ruthless and dangerous man of the court. She has six months to escape her terrifying destiny. Six months to raise enough money to disappear into the real world beyond the palace gates.
Her ticket out? Glitter. A drug so powerful that a tiny pinch mixed into a pot of rouge or lip gloss can make the wearer hopelessly addicted. Addicted to a drug Dani can sell for more money than she ever dreamed.
But in Versailles, secrets are impossible to keep. And the most dangerous secret—falling for a drug dealer outside the palace walls—is one risk she has to take.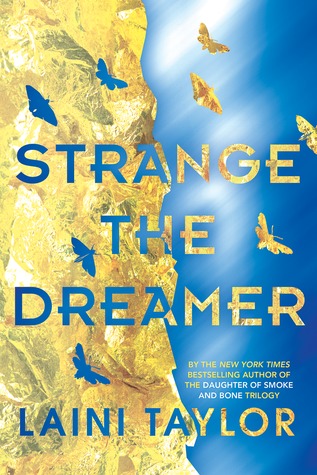 3.
Strange the Dreamer
– Laini Taylor
release date: September 27
Strange the Dreamer is the story of:

the aftermath of a war between gods and men
a mysterious city stripped of its name
a mythic hero with blood on his hands
a young librarian with a singular dream
a girl every bit as perilous as she is imperiled
alchemy and blood candy, nightmares and godspawn, moths and monsters, friendship and treachery, love and carnage.

Welcome to Weep.
4.
The Author's Odyssey
– Chris Colfer
release date: July
The fifth book in The Land of Stories Series
5. Harry Potter and the Chamber of Secrets: Illustrated – Jim Kay
release date: October 4
Harry, Ron and Hermione have returned to Hogwarts School of Witchcraft and Wizardry for their second year. Soon the threesome are immersed in the daily round of classes. But then horrible things start happening. Harry hears evil voices. Sinister messages appear on the wall. Nothing can prepare the three friends for what happens next…
ahhh! i love a good cover :)
xx
Caroline