Welcome to another installment of Spotlight On, a monthly feature here at Stardust and Words. You can find the rest of the spotlight on posts
here
. This month, I've been thinking about how the beginning of spring often feels like the perfect time to start over, to claim a new beginning, even if nothing much is changing. I just like to think the freshness in the air is something that spurs goodness in everyone. So here are a few of my favorite books that have to do with New Beginnings and starting over.
New Beginnings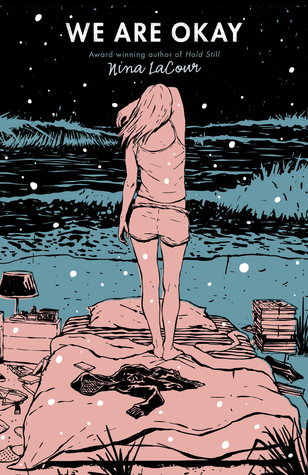 1. We Are Okay – Nina Lacour
You go through life thinking there's so much you need…

Until you leave with only your phone, your wallet, and a picture of your mother.

Marin hasn't spoken to anyone from her old life since the day she left everything behind. No one knows the truth about those final weeks. Not even her best friend, Mabel. But even thousands of miles away from the California coast, at college in New York, Marin still feels the pull of the life and tragedy she's tried to outrun. Now, months later, alone in an emptied dorm for winter break, Marin waits. Mabel is coming to visit, and Marin will be forced to face everything that's been left unsaid and finally confront the loneliness that has made a home in her heart.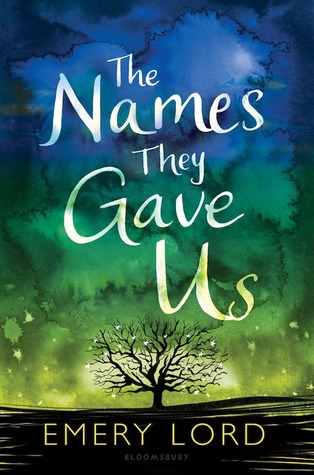 2. The Names They Gave Us – Emery Lord
release date: May 16!
Lucy Hansson was ready for a perfect summer with her boyfriend, working at her childhood Bible camp on the lake. But when her mom's cancer reappears, Lucy falters—in faith, in love, and in her ability to cope. When her boyfriend "pauses" their relationship and her summer job switches to a different camp—one for troubled kids—Lucy isn't sure how much more she can handle. Attempting to accept a new normal, Lucy slowly regains footing among her vibrant, diverse coworkers, Sundays with her mom, and a crush on a fellow counselor. But when long-hidden family secrets emerge, can Lucy set aside her problems and discover what grace really means?
3. Alterations – Stephanie Scott
If anyone saw the prom boards Amelia Blanco makes on her favorite fashion app, they'd think Ethan Laurenti was her boyfriend. They wouldn't know that all the plans she's made for them are just dreams, and that she's the girl who watches him from the kitchen while her parents cook for his famous family.

When Amelia's abuelita enrolls her in a month-long fashion internship in NYC, Amelia can't imagine leaving Miami--and Ethan--for that long. As soon as she gets to New York, however, she finds a bigger world and new possibilities. She meets people her own age who can actually carry on a conversation about stitching and design. Her pin boards become less about prom with Ethan and more about creating her own style. By the time she returns to Miami, Amelia feels like she can accomplish anything, and surprises herself by agreeing to help Ethan's awkward, Steve-Jobs-wannabe brother, Liam, create his own fashion app.

As Liam and Amelia grow closer, Ethan realizes that this newly confident, stylish girl may be the one for him after all . . . even though he has a reality TV star girlfriend he conveniently keeps forgetting about. The "new and improved" Amelia soon finds herself in between two brothers, a whole lot of drama, and a choice she never dreamed she'd have to make.
4. This Adventure Ends – Emma Mills
Sloane isn't expecting to fall in with a group of friends when she moves from New York to Florida—especially not a group of friends so intense, so in love, so all-consuming. Yet that's exactly what happens.

Sloane becomes closest to Vera, a social-media star who lights up any room, and Gabe, Vera's twin brother and the most serious person Sloane's ever met. When a beloved painting by the twins' late mother goes missing, Sloane takes on the responsibility of tracking it down, a journey that takes her across state lines—and ever deeper into the twins' lives.

Filled with intense and important friendships, a wonderful warts-and-all family, shiveringly good romantic developments, and sharp, witty dialogue, this story is about finding the people you never knew you needed.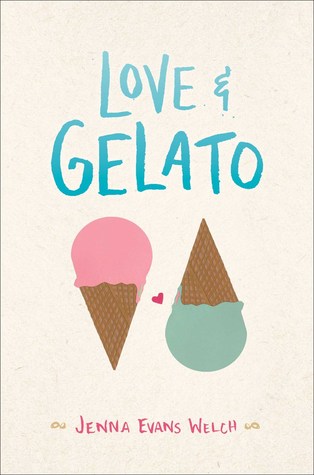 5. Love & Gelato – Jenna Evans Welch
"I made the wrong choice."

Lina is spending the summer in Tuscany, but she isn't in the mood for Italy's famous sunshine and fairy-tale landscape. She's only there because it was her mother's dying wish that she get to know her father. But what kind of father isn't around for sixteen years? All Lina wants to do is get back home.

But then she is given a journal that her mom had kept when she lived in Italy. Suddenly Lina's uncovering a magical world of secret romances, art, and hidden bakeries. A world that inspires Lina, along with the ever-so-charming Ren, to follow in her mother's footsteps and unearth a secret that has been kept for far too long. It's a secret that will change everything she knew about her mother, her father—and even herself.

People come to Italy for love and gelato, someone tells her, but sometimes they discover much more.
6. One Paris Summer – Denise Grover Swank
Most teens dream of visiting the City of Lights, but it feels more like a nightmare for Sophie Brooks. She and her brother are sent to Paris to spend the summer with their father, who left home a year ago without any explanation. As if his sudden abandonment weren't betrayal enough, he's about to remarry, and they're expected to play nice with his soon-to-be wife and stepdaughter. The stepdaughter, Camille, agrees to show them around the city, but she makes it clear that she will do everything in her power to make Sophie miserable.

Sophie could deal with all the pain and humiliation if only she could practice piano. Her dream is to become a pianist, and she was supposed to spend the summer preparing for a scholarship competition. Even though her father moved to Paris to pursue his own dream, he clearly doesn't support hers. His promise to provide her with a piano goes unfulfilled.

Still, no one is immune to Paris's charm. After a few encounters with a gorgeous French boy, Sophie finds herself warming to the city, particularly when she discovers that he can help her practice piano. There's just one hitch—he's a friend of Camille's, and Camille hates Sophie. While the summer Sophie dreaded promises to become best summer of her life, one person could ruin it all.
7. Mosquitoland – David Arnold
I am a collection of oddities, a circus of neurons and electrons: my heart is the ringmaster, my soul is the trapeze artist, and the world is my audience. It sounds strange because it is, and it is, because I am strange.

After the sudden collapse of her family, Mim Malone is dragged from her home in northern Ohio to the "wastelands" of Mississippi, where she lives in a medicated milieu with her dad and new stepmom. Before the dust has a chance to settle, she learns her mother is sick back in Cleveland.

So she ditches her new life and hops aboard a northbound Greyhound bus to her real home and her real mother, meeting a quirky cast of fellow travelers along the way. But when her thousand-mile journey takes a few turns she could never see coming, Mim must confront her own demons, redefining her notions of love, loyalty, and what it means to be sane.

Told in an unforgettable, kaleidoscopic voice, Mosquitoland is a modern American odyssey, as hilarious as it is heartbreaking.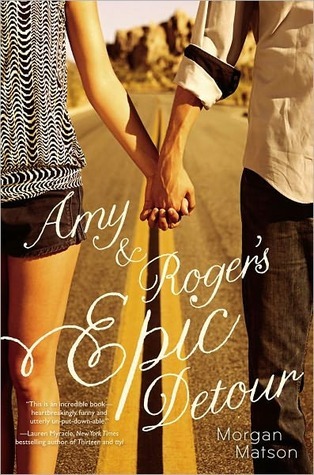 8. Amy and Roger's Epic Detour – Morgan Matson
Amy Curry is not looking forward to her summer. Her mother decided to move across the country and now it's Amy's responsibility to get their car from California to Connecticut. The only problem is, since her father died in a car accident, she isn't ready to get behind the wheel. Enter Roger. An old family friend, he also has to make the cross-country trip - and has plenty of baggage of his own. The road home may be unfamiliar - especially with their friendship venturing into uncharted territory - but together, Amy and Roger will figure out how to map their way.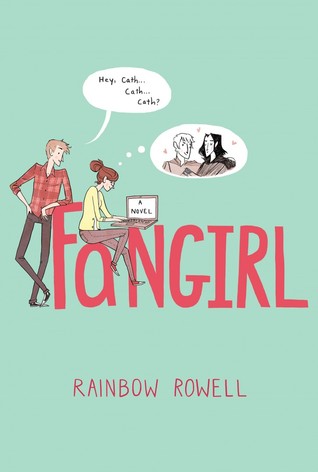 9. Fangirl – Rainbow Rowell
From the author of the New York Times bestseller Eleanor & Park. A coming-of-age tale of fan fiction, family and first love.

Cath is a Simon Snow fan.

Okay, the whole world is a Simon Snow fan...

But for Cath, being a fan is her life—and she's really good at it. She and her twin sister, Wren, ensconced themselves in the Simon Snow series when they were just kids; it's what got them through their mother leaving. Reading. Rereading. Hanging out in Simon Snow forums, writing Simon Snow fan fiction, dressing up like the characters for every movie premiere.

Cath's sister has mostly grown away from fandom, but Cath can't let go. She doesn't want to.

Now that they're going to college, Wren has told Cath she doesn't want to be roommates. Cath is on her own, completely outside of her comfort zone. She's got a surly roommate with a charming, always-around boyfriend, a fiction-writing professor who thinks fan fiction is the end of the civilized world, a handsome classmate who only wants to talk about words... And she can't stop worrying about her dad, who's loving and fragile and has never really been alone.

For Cath, the question is: Can she do this? Can she make it without Wren holding her hand? Is she ready to start living her own life? Writing her own stories?

And does she even want to move on if it means leaving Simon Snow behind?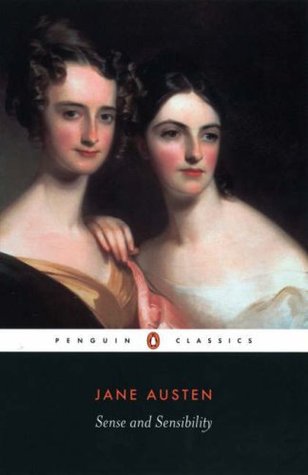 10. Sense and Sensibility – Jane Austen
'The more I know of the world, the more am I convinced that I shall never see a man whom I can really love. I require so much!'

Marianne Dashwood wears her heart on her sleeve, and when she falls in love with the dashing but unsuitable John Willoughby she ignores her sister Elinor's warning that her impulsive behaviour leaves her open to gossip and innuendo. Meanwhile Elinor, always sensitive to social convention, is struggling to conceal her own romantic disappointment, even from those closest to her. Through their parallel experience of love—and its threatened loss—the sisters learn that sense must mix with sensibility if they are to find personal happiness in a society where status and money govern the rules of love.

This edition includes explanatory notes, textual variants between the first and second editions, and Tony Tanner's introduction to the original Penguin Classic edition.
Hopefully you guys are embracing your own little new beginnings!
xx
Caroline