☆☆☆☆☆☆☆☆☆☆☆☆☆☆☆☆☆☆☆☆☆☆☆☆☆☆☆☆☆☆
Spotlight on is a monthly series here at Stardust Words where each month is a different theme, whether it be a starred review, a list of favorite books or an author, etc. You can see the previous entries in the spotlight series
here
! This month, since I will be staying in my favorite city in the world, London, England, for the entirety of June, I decided to spotlight some favorite books that take place in, have something to do with or remind me of this city! Hope you enjoy.
☆☆☆☆☆☆☆☆☆☆☆☆☆☆☆☆☆☆☆☆☆☆☆☆☆☆☆☆☆☆
1.
A Thousand Pieces of You (Firebird #1)
– Claudia Gray. Okay, so this is one of my absolute favorites that I've read this year so far, and though it has many different settings, one of them is a futuristic London. This one is a heart pounding portrayal of the multiverse that will keep you on the edge of your seat, and I cannot wait until the next book in this series comes out.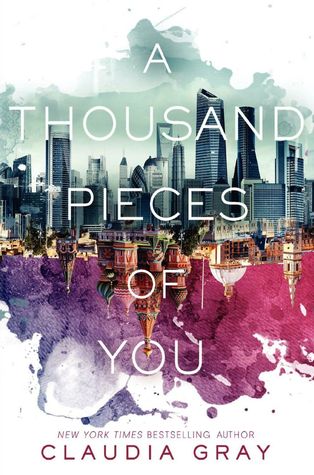 2. Jane Austen's Novels. Though these books may not take place in London, they are certainly ingrained into the British psyche, and there is tons of evidence of Austen around London. London is also mentioned as the home of various characters in many of these novels, so I'm counting them. There is a reason that Austen's novels are perhaps more popular today than they were in her own time, because they are relevant and readable, even today.
3.
The Conspiracy of Us (The Conspiracy of Us #1)
– Maggie Hall. Though this one takes place in Paris and Istanbul for the most part, some characters from London are super important in the novel, so I am counting it. (plus this is my post and I love this book so I'm pushing it) I loved the Alexander the Great/Da Vinci Code/International Thriller/Romance aspects of this book, and it definitely kept me turning pages until the very end.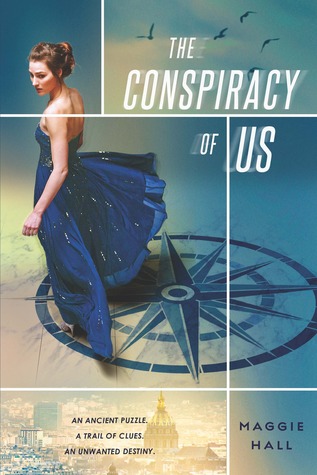 4. Great Expectations – Charles Dickens. I know, I know, Dickens has other novels that take place in London but, shock of all shocks, I've only ever read Great Expectations (and A Christmas Carol but I was like 13 and don't remember it.) Once you get used to the wordiness and pages of description that is Dickens' writing, this book is incredibly gripping, spanning years and miles with mystery and some pretty great character development. It is also a great portrait of Victorian London.
5.
The Season
– Sarah MacLean. It has been awhile since I've read this one, but I do remember absolutely loving it when I did. This is the story of Lady Alexandra, who is tomboyish and always getting herself into trouble, which doesn't help her social standing in Regency London. She has a bunch of older brothers and some pretty awesome friends, and there's mystery and romance and basically everything you could want out of your Regency London stories.
6.
The Infernal Devices Trilogy
– Cassandra Clare. Honestly one of my favorite series in existence, this is the prequel to the popular Mortal Instruments series, and it takes place in 19th century London. These books are so emotional and moving, even with the added bonus of being full of action and excitement. One of my most favorite couples in the entire world is in these books, and if you haven't read them by now, my only question is why?
7. Sherlock Holmes Stories – Sir Arthur Conan Doyle. With a few exceptions, these are set mostly in London. If you go to the Baker Street Tube station today, it is a Sherlock Holmes paraphernalia explosion, and for a good reason. These stories are shorter but compulsively readable, and even today will have you on the edge of your seat.
8.
Falling in Love with English Boys
– Melissa Jensen. This one is a super fun read about a girl, Catherine, who is forced to spend a summer in London with her academic mother. (but how this is a losing situation for her, I cannot say) Bored out of her mind, she begins to read the 1815 diary of a high society girl living in London, a girl who just happens to be the ancestor of a super cute guy that Catherine meets. This book talks alot about London in two different centuries, and I 100% approve.
9.
A Darker Shade of Magic (A Darker Shade of Magic #1)
– V.E. Schwab. One of the most interesting fantasy books that I've read, this book takes place in not one but three alternate dimension Londons, each remarkable in their own way. One of them is technically the real world, but pockets of magic allow a select few people to travel between it, called Grey London, and the Red London and White London that lay beyond. An amazing read for any genre lover!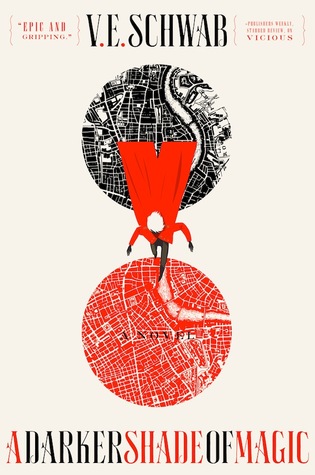 10. Harry Potter Series – J.K. Rowling. Obviously, this mostly takes place at Hogwarts, which is not in London, but I couldn't resist adding it for Grimmauld Place, The Leaky Cauldron, Diagon Alley, etc.
Those are just ten off the top of my head! What are some of your favorite books that take place in London or your favorite city?
xx
Sunny