Downright Dystopian
, I knew that I had to do this one as well! So thank you Krystianna for the tag and also for the images of the song titles, which I am borrowing here!
Here is the link to the OP of this tag.
Here we go!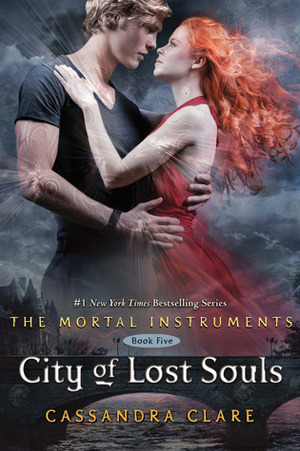 I would love to be a Shadowhunter. Cassandra Clare's Mortal Instruments and Infernal Devices series were some of the first books that I read that really got me into the online book community. They remain some of my favorites, and I love the idea that, in this world, the fantastic is just right under everyone's noses. I would want to be a Shadowhunter for sure, but just seeing vampires and werewolves and seelies and warlocks would be incredible for me. Or, taking it even further, going back to Victorian London and being a Shadowhunter there would be just as amazing.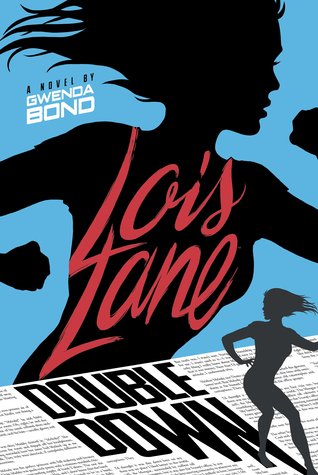 Louis Lane from Gwenda Bond's incredible series! I read the first book over the summer, and the second one is supposed to be coming out later this year. I don't hear nearly enough praise for this book, because I think that it is wonderful, and Lois is an incredible character. She's a precocious loudmouth who can't keep her nose where it belongs, which is useful, because it gets her into all kinds of scrapes that are both exciting and rather funny. I love the idea that Lois Lane has always been incredible, and she doesn't need Clark Kent to make her so. Love this book, can't wait for the next one.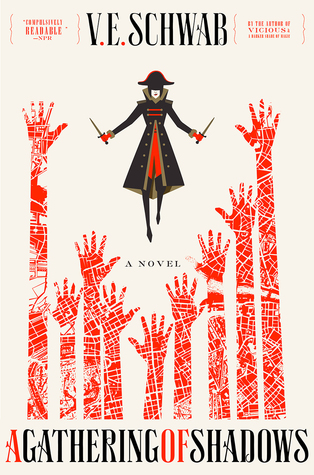 Of course, I'm going with Delilah Bard from The Shades of Magic series by V.E. Schwab. The second novel is out next week (!!!!) so there's still time to hop on this incredible bangwagon. Lila a swashbuckling fiend who dreams of getting out of the gray doldrums of London, where she is trapped in a man's world. When she runs across Kell, a magical traveler, she sees it as her opportunity to become something more than the hand she's been dealt, and follows him into the unknown, hoping for adventure and, just maybe, a ship to fuel her escape into the unknown.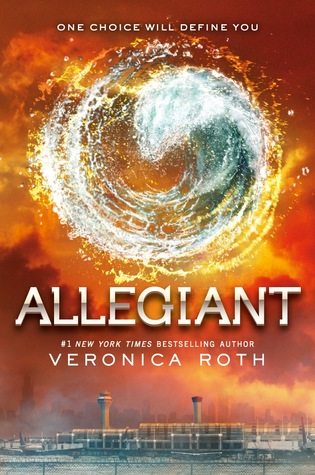 What else can I choose but the relationship in the Divergent trilogy by Veronica Roth??? No spoilers here, if you haven't already had your heart ripped mercilessly out of your chest, but this is one of the saddest endings to a book or series that I have ever run across. I think I cried just as much the first time I read TFIOS as I did when I finished Allegiant, and that is saying something, for sure. I swear, this was the most unnecessary plot twist in the entire world, and I still can't quite wrap my head around the fact that it actually happened.
Besides King George himself, who I would pick if I could, I am going to go with basically everyone from Vicious by V.E. Schwab (her second appearance on this list, woohoo) There is a lot of gray area over who is evil and who is not, and I'm not sure there is ever even a clear answer about who we are supposed to root for, but the one thing that I do know is that everyone in this book has their sassy moments, for sure.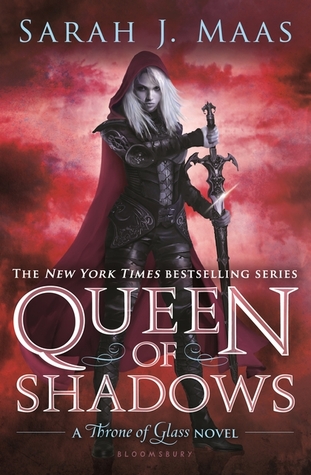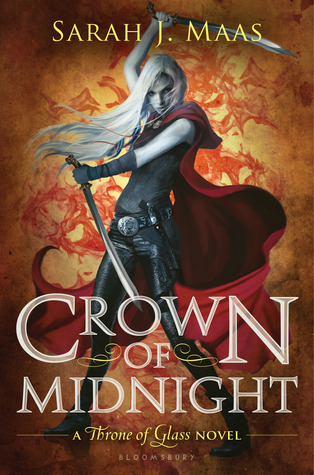 I thought that I saw the plot twist coming in the end of Crown of Midnight, the second book in Sarah J Maas' Throne of Glass series, but it turns out I was MISTAKEN. It took me totally by surprised, the direction that Mass took the character of Celaena, and she continued with that amazing arc through the third and fourth books. Queen of Shadows had about 15 plot twists that I totally didn't see coming, and I loved every single second of it. From the reveal moment in the second book, these books have not taken their foot off the gas.
When the fourth book came out last summer, I marathoned all of The Land of Stories series by Chris Colfer. I think that these lend themselves really well to marathoning. They are middle grade, which makes them super quick and fun reads, and the world is so fun to slip into, you won't realize that you've read through two books before you reach for the third one. I would definitely recommend this series to fairy tale and MG fantasy lovers. The characters and the plot events are just wildly entertaining.
I am a huge fan of multiple POVs. I absolutely love reading from many different character's perspectives, especially if it is done right. The most recent book that I loved with multiple POVs was Six of Crows by Leigh Bardugo. There are six main characters in this novel, and all of them have such a distinct voice. Bardugo manages to juggle them expertly, giving them all screen time without detracting from the depth of their characters. Love love love this novel, so sad that it is only going to be a duet.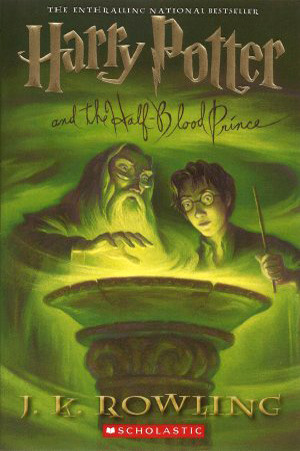 Um, duh.
If you love Hamilton and want to do this tag, please do and comment a link to your post!! I would love to see what you guys come up with!
xx
Sunny