Top Ten Tuesday is a weekly feature hosted over at The Broke and the Bookish! This week's theme is:
"May 31
: Beach Reads Week -- top ten great beach reads, ten books I plan to read on the beach, ten beach reads for those who don't like typical ~beach reads~, ten authors who are my go-to for beach reads, etc." Last year, we did this topic, and I posted my
top ten books to read at the beach
! So, this year, I am going to post my top ten beachy reads that I've read in the last year :)
Top Ten Cute, Beachy Books Read in the Last Year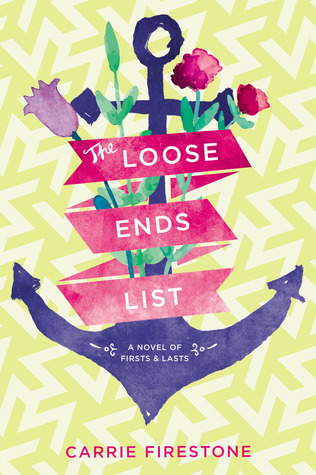 Seventeen-year-old Maddie O'Neill Levine lives a charmed life, and is primed to spend the perfect pre-college summer with her best friends and young-at-heart socialite grandmother (also Maddie's closest confidante), tying up high school loose ends. Maddie's plans change the instant Gram announces that she is terminally ill and has booked the family on a secret "death with dignity" cruise ship so that she can leave the world in her own unconventional way - and give the O'Neill clan an unforgettable summer of dreams-come-true in the process.

Soon, Maddie is on the trip of a lifetime with her over-the-top family. As they travel the globe, Maddie bonds with other passengers and falls for Enzo, who is processing his own grief. But despite the laughter, headiness of first love, and excitement of glamorous destinations, Maddie knows she is on the brink of losing Gram. She struggles to find the strength to say good-bye in a whirlwind summer shaped by love, loss, and the power of forgiveness.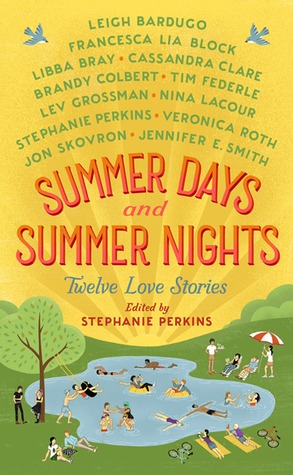 2. Summer Days and Summer Nights – edited by Stephanie Perkins
Maybe it's the long, lazy days, or maybe it's the heat making everyone a little bit crazy. Whatever the reason, summer is the perfect time for love to bloom. Summer Days & Summer Nights: Twelve Love Stories, written by twelve bestselling young adult writers and edited by the international bestselling author Stephanie Perkins, will have you dreaming of sunset strolls by the lake. So set out your beach chair and grab your sunglasses. You have twelve reasons this summer to soak up the sun and fall in love.

Featuring stories by Leigh Bardugo, Francesca Lia Block, Libba Bray, Cassandra Clare, Brandy Colbert, Tim Federle, Lev Grossman, Nina LaCour, Stephanie Perkins, Veronica Roth, Jon Skovron, and Jennifer E. Smith.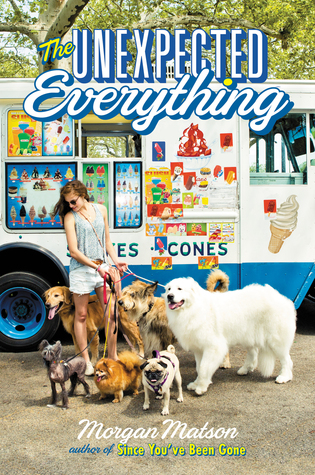 3. The Unexpected Everything – Morgan Matson
Andie had it all planned out.

When you are a politician's daughter who's pretty much raised yourself, you learn everything can be planned or spun, or both. Especially your future.

Important internship? Check.

Amazing friends? Check.

Guys? Check (as long as we're talking no more than three weeks).

But that was before the scandal. Before having to be in the same house with her dad. Before walking an insane number of dogs. That was before Clark and those few months that might change her whole life.

Because here's the thing—if everything's planned out, you can never find the unexpected.

And where's the fun in that?
4. The Summer of Chasing Mermaids – Sarah Ockler
The youngest of six talented sisters, Elyse d'Abreau was destined for stardom—until a boating accident took everything from her. Now, the most beautiful singer in Tobago can't sing. She can't even speak.

Seeking quiet solitude, Elyse accepts a friend's invitation to Atargatis Cove. Named for the mythical first mermaid, the Oregon seaside town is everything Elyse's home in the Caribbean isn't: An ocean too cold for swimming, parties too tame for singing, and people too polite to pry—except for one.

Christian Kane is a notorious playboy—insolent, arrogant, and completely charming. He's also the only person in Atargatis Cove who doesn't treat Elyse like a glass statue. He challenges her to express herself, and he admires the way she treats his younger brother Sebastian, who believes Elyse is the legendary mermaid come to life.

When Christian needs a first mate for the Cove's high-stakes Pirate Regatta, Elyse reluctantly stows her fear of the sea and climbs aboard. The ocean isn't the only thing making waves, though—swept up in Christian's seductive tide and entranced by the Cove's charms, Elyse begins to wonder if a life of solitude isn't what she needs. But changing course again means facing her past. It means finding her inner voice. And scariest of all, it means opening her heart to a boy who's best known for breaking them . . .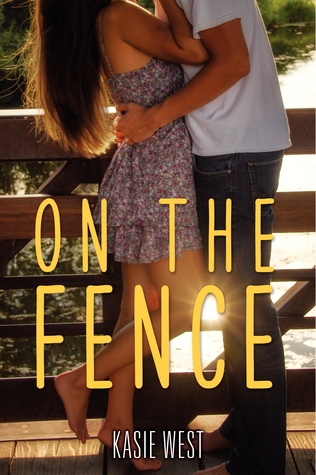 5. On the Fence – Kasie West
For sixteen-year-old Charlotte Reynolds, aka Charlie, being raised by a single dad and three older brothers has its perks. She can outrun, outscore, and outwit every boy she knows—including her longtime neighbor and honorary fourth brother, Braden. But when it comes to being a girl, Charlie doesn't know the first thing about anything. So when she starts working at chichi boutique to pay off a speeding ticket, she finds herself in a strange new world of makeup, lacy skirts, and BeDazzlers. Even stranger, she's spending time with a boy who has never seen her tear it up in a pickup game.

To cope with the stress of faking her way through this new reality, Charlie seeks late-night refuge in her backyard, talking out her problems with Braden by the fence that separates them. But their Fence Chats can't solve Charlie's biggest problem: she's falling for Braden. Hard. She knows what it means to go for the win, but if spilling her secret means losing him for good, the stakes just got too high.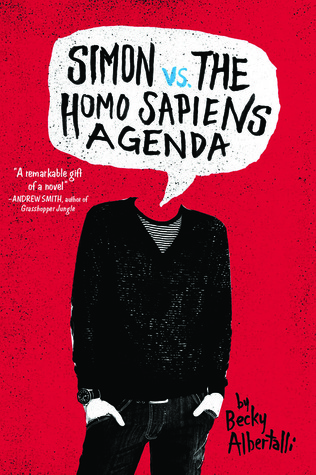 6. Simon Vs. The Homo Sapiens Agenda – Becky Albertalli
Sixteen-year-old and not-so-openly gay Simon Spier prefers to save his drama for the school musical. But when an email falls into the wrong hands, his secret is at risk of being thrust into the spotlight. Now Simon is actually being blackmailed: if he doesn't play wingman for class clown Martin, his sexual identity will become everyone's business. Worse, the privacy of Blue, the pen name of the boy he's been emailing, will be compromised.

With some messy dynamics emerging in his once tight-knit group of friends, and his email correspondence with Blue growing more flirtatious every day, Simon's junior year has suddenly gotten all kinds of complicated. Now, change-averse Simon has to find a way to step out of his comfort zone before he's pushed out—without alienating his friends, compromising himself, or fumbling a shot at happiness with the most confusing, adorable guy he's never met.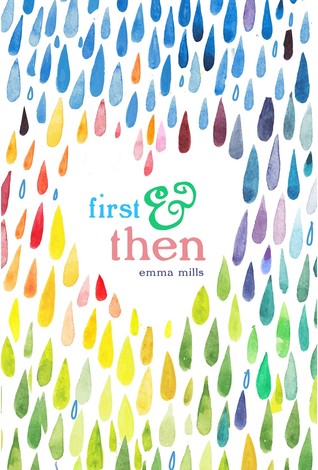 7. First & Then by Emma Mills
Devon Tennyson wouldn't change a thing. She's happy watching Friday night games from the bleachers, silently crushing on best friend Cas, and blissfully ignoring the future after high school. But the universe has other plans. It delivers Devon's cousin Foster, an unrepentant social outlier with a surprising talent for football, and the obnoxiously superior and maddeningly attractive star running back, Ezra, right where she doesn't want them: first into her P.E. class and then into every other aspect of her life.

Pride and Prejudice meets Friday Night Lights in this contemporary novel about falling in love with the unexpected boy, with a new brother, and with yourself.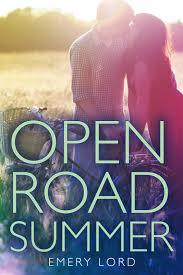 8. Open Road Summer by Emery Lord
After breaking up with her bad-news boyfriend, Reagan O'Neill is ready to leave her rebellious ways behind. . . and her best friend, country superstar Lilah Montgomery, is nursing a broken heart of her own.

Fortunately, Lilah's 24-city tour is about to kick off, offering a perfect opportunity for a girls-only summer of break-up ballads and healing hearts. But when Matt Finch joins the tour as its opening act, his boy-next-door charm proves difficult for Reagan to resist, despite her vow to live a drama-free existence.

This summer, Reagan and Lilah will navigate the ups and downs of fame and friendship as they come to see that giving your heart to the right person is always a risk worth taking.

A fresh new voice in contemporary romance, Emery Lord's gorgeous writing hits all the right notes.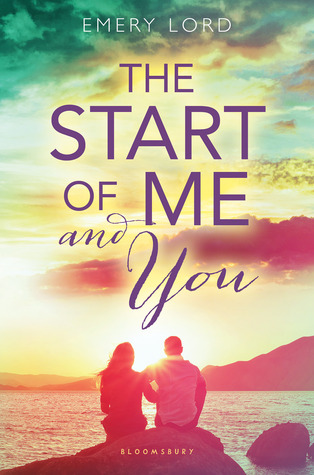 9. The Start of Me and You by Emery Lord
It's been a year since it happened—when Paige Hancock's first boyfriend died in an accident. After shutting out the world for two years, Paige is finally ready for a second chance at high school . . . and she has a plan. First: Get her old crush, Ryan Chase, to date her—the perfect way to convince everyone she's back to normal. Next: Join a club—simple, it's high school after all. But when Ryan's sweet, nerdy cousin, Max, moves to town and recruits Paige for the Quiz Bowl team (of all things!) her perfect plan is thrown for a serious loop. Will Paige be able to face her fears and finally open herself up to the life she was meant to live?
10. I'll Meet You There by Heather Demetrios
If Skylar Evans were a typical Creek View girl, her future would involve a double-wide trailer, a baby on her hip, and the graveyard shift at Taco Bell. But after graduation, the only thing separating Skylar from art school is three months of summer…until Skylar's mother loses her job, and Skylar realizes her dreams may be slipping out of reach.

Josh had a different escape route: the Marines. But after losing his leg in Afghanistan, he returns home, a shell of the cocksure boy he used to be.

What brings Skylar and Josh together is working at the Paradise—a quirky motel off California's Highway 99. Despite their differences, their shared isolation turns into an unexpected friendship and, soon, something deeper.

Compelling and ultimately hopeful, this is a powerful examination of love, loss, and resilience.
what's on your beachy list this summer?